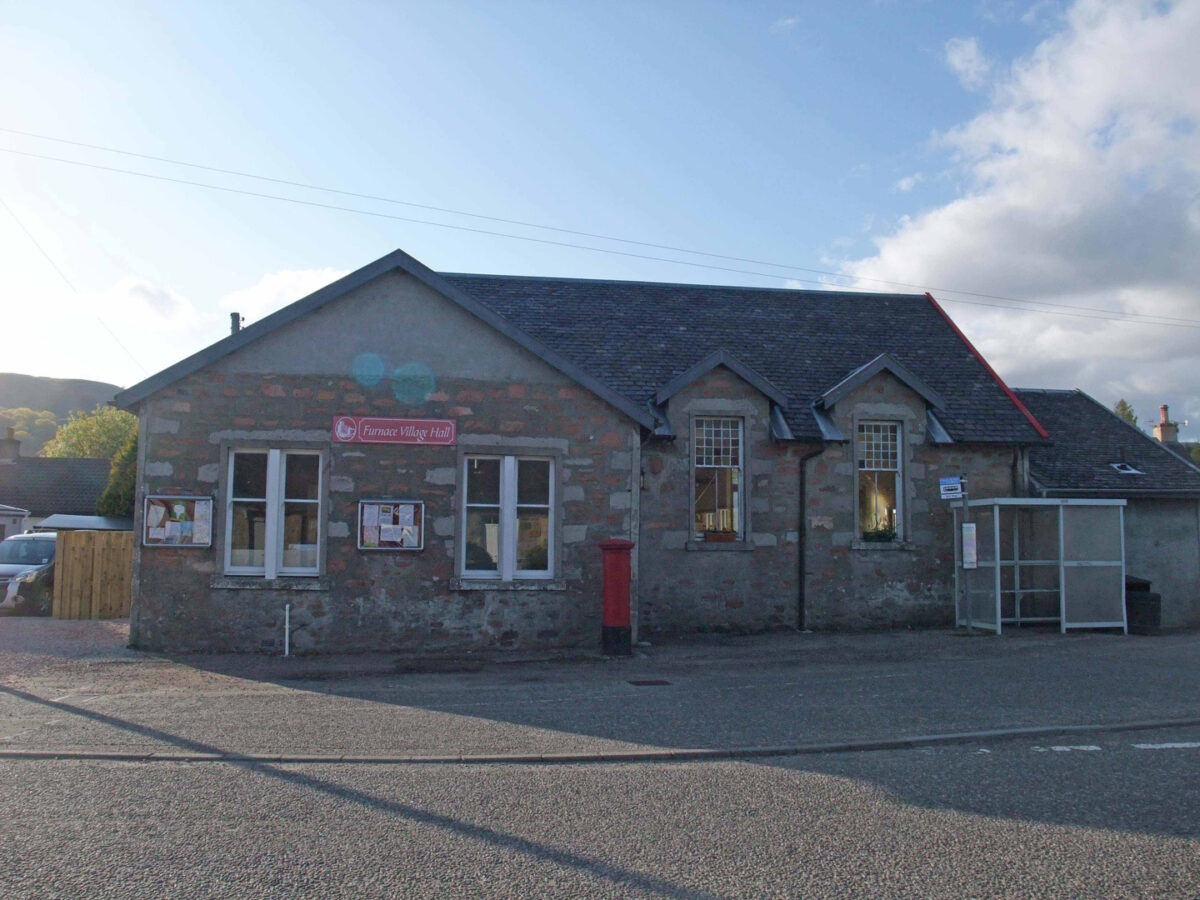 Furnace Community SCIO was formed in March 2018 to succeed Furnace Amenity Association and owns and manages Furnace Village Hall as well as caring for the 5 mile Leacainn Walk, which starts and ends in the village. The SCIO has the same aims as the Association but gives the members greater legal protection whilst still maintaing charitable status.
The SCIO runs regular events in the hall including the Vintage Weekend in May, The Furnace Gala in August and the 'Older Furnace Folk' Christmas meal in December. Registered Charity No. SCO48171
Bi-monthly meetings are held on the last Thursday of the month from 7.30. All welcome.
For minutes of the last meeting click here.
Committee members: Mike Masters (Chair), Gill Telfer (Secretary), Carol Watt (Treasurer), Sharon Macinnes, Val Whale, Richard Polanski, Andrea Henderson